Anthology – In September, Ingrid's work will appear in a new anthology edited by Nyla Matuk and published by Montreal's Véhicule Press.

Reading – August 9, 2019 in Toronto at K|F|B Books: a Fitzhenry & Whiteside Showcase. Ingrid will read with fellow F&W poets Anne Compton and Sarah Feldman. This free event will be hosted by poet & editor Evan Jones. All welcome. Location: The Dark Side Studio, 244 Augusta Avenue, 2nd Floor, Kensington Market.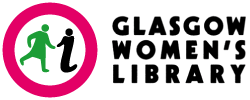 Glasgow Women's Library – July 4, 2019. Ingrid is honoured that some of her books are now included in the Glasgow Women's Library's wonderful collection. They are available through the GWL's Lending Library.

Review – A new review in The Malahat Review of Ingrid's poems (which were originally published in Issue #164) is now posted on the Malahat's website.

Nova Scotia Residency – From Apr 7-20, 2019 Ingrid was on retreat at the Elizabeth Bishop House in Great Village, Nova Scotia. The childhood home of the Pulitzer Prize-winning poet from 1915-1917, the heritage property is operated by the St. James Church of Great Village Preservation Society and offers residencies to writers and artists throughout the year.

Work Featured – On Feb 28 & Mar 12, 2019, Ingrid's poems "Ten Mile Point" and "Doorway" (both found in the collection, This Being) were featured on the League of Canadian Poets "Poetry Pause" initiative. Subscribe to receive "Poetry||Pause", the League's free daily poetry dispatch program.

Book Launch & Reading – Toronto. Guernica Editions fall launch of David Helwig: Essays on His Works, and other new titles. (Nov 18, 2018)

Tribute – Read "Singular Voice, Unassuming Craftsman", Ingrid's tribute to David Helwig, about his last public reading in Charlottetown PEI on September 25, 2018. Visit Guernica Editions, then click the tribute link near the bottom of the page. (Nov 5, 2018)

Reading – Lit Live Reading Series at The Staircase Theatre, Hamilton, with Ray Robertson and others. (Nov 4, 2018)

Book Launch & Reading – In Toronto at Knife|Fork|Book poetry bookstore, launch of limited-edition chapbook "Room to Room: Poetry & Architecture in Conversation" (ARKITEXWERKS). With readings by Ingrid and fellow poet-architects Ted Landrum and Komi Olaf, followed by a discussion led by Elsa Lam, editor of Canadian Architect magazine. (Nov 2, 2018)

Book Launch & Reading – Charlottetown, PEI. Ingrid read alongside PEI's Poet Laureate and twenty Island writers at "An Evening with David Helwig" celebration, hosted by Bookmark, It was also the PEI launch of the new volume of essays on Helwig's work. (Sep 25, 2018)

CBC Radio Interview – In Charlottetown, PEI, Ingrid joined host Angela Walker and PEI's Poet Laureate Deirdre Kessler in the CBC studios to discuss the launch of David Helwig: Essays on His Works and the celebration of Helwig's work held later that evening. (Sep 25, 2018)

New Book Released – On September 1, David Helwig: Essays on His Works was officially released from Guernica Editions. Volume 49 in the Essential Writers Series contains contributions from Douglas Glover, Simon Lloyd, Shane Neilson, Mark Sampson, Lorraine York, rob mclennan, George Fetherling, D.G. Jones, Tom Marshall, as well as from Ingrid (who is also the volume's editor). Purchase it from the publisher or from your favourite bookstore. (Sep 6, 2018)
Online Buzz – about the upcoming release of David Helwig: Essays on His Works and a sneak peek by contributing author/essayist Douglas Glover was posted on the inimitable Numéro Cinq blog. Thanks, D! :) (Jul 6, 2018)

Essay & New Book Released – Ingrid's "Inside the House of Mirrors: Reflections on Wayne Clifford's The Exile's Papers, Part One: The Duplicity of Autobiography" appears in Am, Be: The Poetry of Wayne Clifford, literary criticism monograph #6, edited by Shane Neilson, and with contributions from M. Travis Lane and Jeffery Donaldson as well. Published by Frog Hollow Press. (May, 2018)

CBC Listed – This Being appears in the #7 spot on the CBC's "Ultimate Canadian Poetry List" of 68 books recommended by readers. (May 18, 2018)

Bookstore Appearance – Canadian Independent Booksellers Day, at Blue Heron Books in Uxbridge, Ontario, with Rob Winger and other authors. (April 28, 2018)

Online Feature – "Five Short Poems by Anne Wilkinson", as well as mention of The Essential Anne Wilkinson (edited by Ingrid), on "The Neglected Books Page" (US). (Apr 5, 2018)

Book Review – of This Being appears in the Winter 2018 print issue of ARC Poetry magazine. (2018)

UK Writing Fellowship – Ingrid was awarded a 2018 Hawthornden Fellow and spent February-March in Scotland, where she joined four other writers for the four-week residency. The renowned international retreat for writers at Hawthornden Castle was "founded to provide a peaceful setting where creative writers can work without disturbance." (Feb-Mar, 2018)

Broadsides Available – A few limited-edition poem broadsides are still available from Arkitexwerks. Send a "Purchase Inquiry" via the Connect page.
space
Visit MEDIA for articles, interviews, audio & video links.

Visit ARCHIVES for earlier news & events.
HOME  |  ABOUT  |  BOOKS  |  ARTWORK  |  NEWS  |  CONNECT
Save